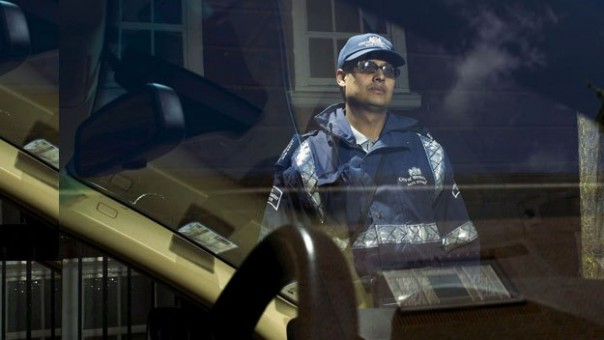 Directed by Olly Lambert
"You will need a tourniquet for your broken heart… Olly Lambert's fascinating, shocking and shaming film follows Durga as that ever present smile slowly starts to slide from his face when he begins work for the company contracted by Westminster City Council in London to issue parking tickets. He is so disillusioned that you will take it personally." Radio Times, Pick of the Week
"This Cutting Edge film does so much more than it says on the tin. Judging by the experiences shown here, this country is fast becoming a place of greed, selfishness and rage that is increasingly removed from quaint, old-fashioned notions of courtesy and fair play." Mail on Sunday, Pick of the Day,
"Olly Lambert's film of the slow withering of Durga's admiration for this country is beautifully made". London Evening Standard, Pick of the Day.
"This latest doc from the excellent Olly Lambert will leave you informed and – if you have a heart – endowed with a new-found empathy…. If you've ever unleashed your anger on a poorly paid immigrant doing the dirty work of a multi-million pound corporation, watch this programme, understand and repent." Time Out, Pick of the Day,
"It's nothing short of mortifying to watch Durga's buoyancy and optimism gradually seeping away, leaving a disillusioned man who, along with his colleagues, is shocked by London's lack of humanity, dignity, honour and respect". Daily Mail, Pick of the Day.
"Confessions of a Traffic Warden belies its jokey title: this heart-rending film makes one ashamed to be British." Financial Times, Pick of the Day
"No film in the world is going to make you like traffic wardens, but Olly Lambert's documentary pulls off the remarkable trick of making you see them as human." Daily Mirror, Pick of the Day.
"Olly Lambert's powerful Confessions of a Traffic Warden was richly observed…. It was heartbreaking and shaming, especially as we saw over and over again the most disgusting, virulent racism and rudeness directed at the wardens. But this was a documentary of many layers…" Tim Teeman, The Times
Betty / Channel 4 – Cutting Edge