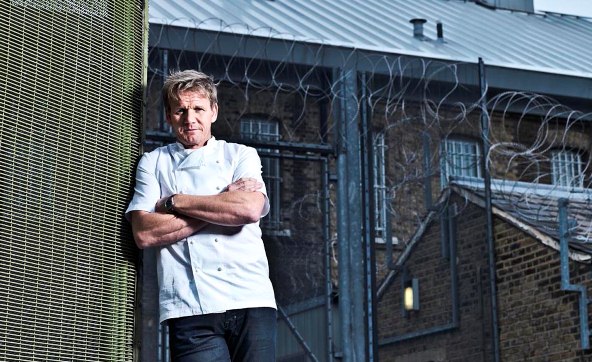 Gordon Ramsay is going to prison to attempt the impossible: make offenders pay their way. Most prisoners sit around all day, while the public forks out for them to do so. And it costs taxpayers a fortune to keep criminals in prison – £38,000 a year, £2 billion a year. In a time of recession and budget cuts, this money has to be found at the expense of schools and hospitals.
In this explosive new series Gordon's going to be locked up in the infamous Brixton Prison. He's going to try and set up a catering company within the prison. He will grab some of the nation's toughest prisoners, teach them to cook on the inside to sell on the outside. Gordon's had first-hand experience of how prison shaped his brother, now he's going to experience life inside prison. There's a host of forces arranged against Gordon: prison bureaucracy; the unreliable criminal workforce and sceptical retailers. And above all – can Gordon persuade the great British public to eat food made by prisoners?
The series lifts the lid on the unknown world of prisons and prisoners, while revealing an ambitious solution to one of the biggest social problems facing us today– how to make criminals pay something back.
An One Potato Two Potato production for Channel 4